This year's event is happening on Fisherman's Walk. A free fun day for all the family, which stalls, activities, live music, food and drink.
It won't be on the high street as in previous years. We can't guarantee the weather but hopefully the trees will provide a good setting and shelter where needed.
This really is a community event and in the ghostly spirit of bringing out all your skeletons in the cupboard for some fun together.
This wouldn't have happened if not for generous donations from the community previous, which has meant we didn't need to do a Just Giving push. The One Stop chain or stores has a community arm that provided a much needed grant. We also received something from the National Lottery Community Fund and the Coastal BID staff helped us that successful application. Also Bowden Financial for their continued support of Frankenfest and Southbourne Revival.
Running an event is very stressful and we thank all the contributors that help to make this happen.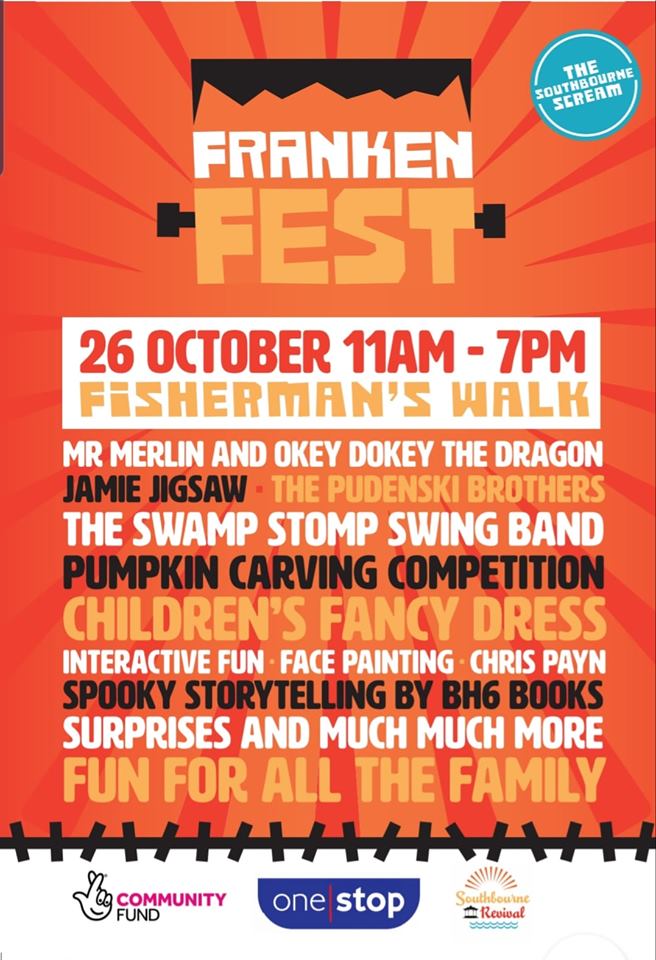 I've learnt of a Norwegian word lately and the Tweet below summarises what we have done together in Southbourne, as people, as a community.

And the biggest shout out goes to Mr Tony Hughes, that big cuddly ferocious bear cum emotional bundle of community family action.