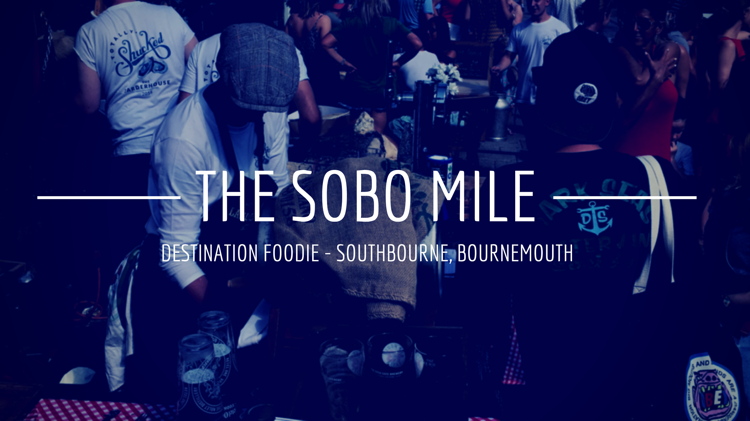 Conceptually, The Sobo Mile is the stretch from Pokesdown train station, along Southbourne Grove and all the way to Southbourne Crossroads. In reality that is is more than 1.2 miles and the initial part is not in "Southbourne" but we will take some artistic licence as we want to promote the whole area. We love our neighbours, including Tuckton.
We want people to know about all the food a drink places along that road and that it is easy to get to by train, for the out of towners, and you will have plenty of places to visit for a full day out.
We want to make #sobomile a thing, so if you are a local business along the route, or a visitor to these places, then why not add the hashtag #sobomile, and tag our Southbourne Groove accounts of Twitter and Instagram so we can share your lovely stories.
There is a intro blog piece written here: Southbourne, a foodie destination in Bournemouth
In time I'd like to do some sort of community sourced set of videos and blog pieces so everyone can highlight their favourite business foodie or otherwise.
We have a new YouTube Channel: The SoBo Mile