Saturday October 27th sees Frankenfest returning to Southbourne after a successful first time outing last year.
This is a free event for the family, for children during the day through to the best live music at night.
The headline act this year are Doctor and the Medics.
Free events still need to be funded. We have sponsors and partners that have already put some money towards the event but we do need more. If you have enjoyed other events such as Shake and Stir in Southbourne, please consider donating a few pounds via the link at the bottom of the page.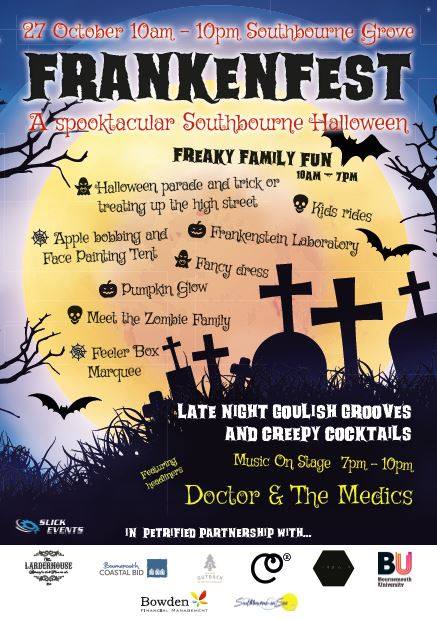 Facebook page: Frankenfest 2018